You can not select more than 25 topics
Topics must start with a letter or number, can include dashes ('-') and can be up to 35 characters long.
README.md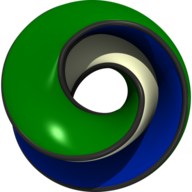 TTK - The Topology ToolKit
An open-source library for efficient, generic and easy topological data analysis and visualization. TTK is written in C++ and comes with a variety of APIs (C++, VTK/C++, Python, PVPython), standalone programs and a ParaView plugin.